Integration, calculation, silent mode
Cadeon SA Module is a calculation solution which can be used with main design program during design process without opening 3rd party programs. It is a solution developed for the need of global precast market.
CADeON SA Module has the same features and capabilities for calculation and analysis as CADeON SA program. Module can be integrated in BIM environment as well as to different kind of design and CAD programs, where it'll work in silent mode in the background. Solution has modern and effective system architecture and development capabilities.
Features and benefits:
During design process user can see in seconds structural analysis and calculation of hollow core and solid slab area
Great time saving and effective tool for early design phase as well as bidding process
Improves and accelerates safety and quality planning during design - fabrication process
Material, cost and time savings for precast manufacturer, designer, contractors and construction company
The program complies with safety regulations and settings
Calculation and structural analysis reports in BIM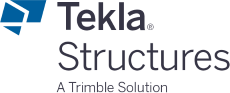 Trimble Tekla Structures - CADeON SA integration available now from Tekla Warehouse! Structural analysis and calculation of flooring has never been easier and faster in Trimble Tekla Structures and BIM! Look at videos for more info and try now 30 days for free!
https://www.youtube.com/watch?v=RoUMdNtJDkI
https://www.youtube.com/watch?v=d3z55kWkYSk
Interested?
contact us
for more information.